Year-End Letter From CEO And Chairman Of Prophecy Coal (Graph Included)
VANCOUVER, BRITISH COLUMBIA, December 21, 2011 - Prophecy Coal Corp. ("Prophecy") (TSX: PCY)(OTCQX: PRPCF)(Frankfurt: 1P2) (the "Company") is pleased to present the following year-end letter from John Lee, CEO and Chairman of Prophecy:

Dear Investors,

I would like to first extend to you my wishes for a safe and happy holiday season.  It has been a very productive year at Prophecy Coal and I am pleased to share with you my positive outlook for 2012 and beyond.
2011 was highlighted by several accomplishments including:
Obtaining a landmark 600 MW Power Plant Construction License for our flagship Chandgana Project
Obtaining the Chandgana Tal Mining License
Successfully commissioning a new fleet of mining equipment at Ulaan Ovoo ("UO")
Advancing UO to production with 230,000 tonnes of coal mined, and 130,000 tonnes sold.
Successfully completing first historical coal sales to Russia from Mongolia.
Completing the spin-off of Prophecy Coal's core Canadian assets to Prophecy Platinum
Graduating to the TSX Toronto Exchange
Strengthening the board and management team
Operations Update:

Our new executive director, Ronnie van Eeden, has been living in Mongolia since April, 2011.  Drawing on coal-mining, operational experience gained at Eskom, one of the top 20 utilities in the world by generation capacity, Mr. van Eeden has increased efficiency and reduced overhead at our Ulaan Ovoo project.  To provide additional stability and support, our team in Mongolia has been further expanded to include an ex-pat operations manager and a US-trained coal geologist.  At the Christmas dinner for our Mongolian office last week, I counted over 30 staff in our new Ulaan Baatar office. It was clear to me that we have formed the critical mass of talent required to execute our objectives.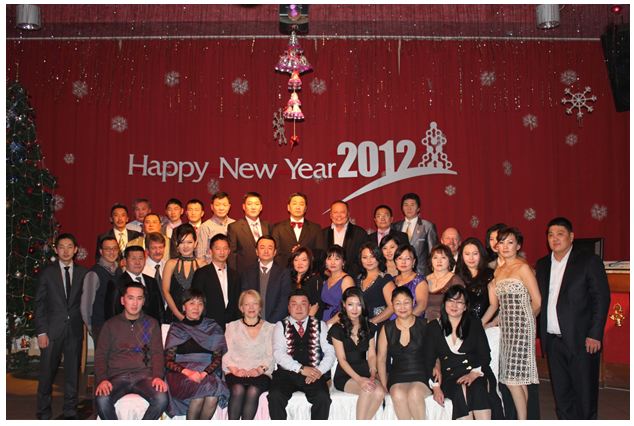 Ulaan Ovoo Mine Update:
In a period of just 12 months, Ulaan Ovoo has become a top coal supplier in Mongolia. In Q4 2011, the company sold 90,000 tonnes of coal to both Mongolian and Russian companies. We anticipate Ulaan Ovoo to produce 300,000 to 500,000 tonnes of coal in 2012, with increasing sales to Russia and at higher selling prices. We also expect the Russia border crossing at Zeltura (approximately 10 km from the mine) to open in 2012, which will reduce the transportation costs of our coal to Russia.  While selling coal through the Russian eastern seaports proved to be complex and difficult in 2011, we will further pursue this option in the latter part of 2012, after we focus first on the Chandgana project. On the strategic front, we have received interest from potential joint venture partners to assist in the development of Ulaan Ovoo, which speaks to the merit of the project.
Chandgana Power Plant Update:
In November, we received the first 600 MW power plant construction license in Mongolian history. The mine-mouth power plant will be supplied with coal from our Chandgana Tal coal deposit, for which we secured a mining license in 2011. These licenses were obtained as a result of Prophecy's dedication and diligence for the past year. Our management team is also working through the holidays preparing and continuing to engage EPC (equipment, procurement & construction) contractors, investment bankers, banks, private partners, and the Mongolian government. 
I am pleased to report that the feedback so far towards our Chandgana project from EPCs that visited the Chandgana site, and from Mongolia government, has been very positive. 
Our goal is to sign an EPC contract and power purchase agreement (PPA) by mid-year 2012, and conclude project financing by the end of 2012.  We have retained Linklaters of London, a leading global law firm with PPA experience, to assist Prophecy with finalizing the PPA.  The PPA will provide long term, stable energy price and supply to Mongolia, as well as predictable cash flow to Prophecy's shareholders in return for the hard assets the company has contributed and risks undertaken. Construction is expected to start in 2013 with completion in 2016.
A number of shareholders and investors have expressed concerns regarding Chandgana project capex and equity dilution. After extensive discussions with bankers, investors, and EPC contractors, we believe the capex is manageable, if we can demonstrate the project offers a robust return. The key is debt financing from Chinese policy banks which can finance up to 80% of the required capital. To raise the remaining capital in equity, our potential partners and investors will rely on the financial model from the Evonik-Steag power plant feasibility study. The study is complete and will be publicly disclosed once we have cross-checked the financial model. 
With a substantial coal resource in Mongolia and 22.5 million shares of Prophecy Platinum, Prophecy Coal is currently trading below its book value. While market volatility in the past several months has discouraged some of our shareholders, the Company has remained focused on unlocking the tremendous value of our 1.2-billion-tonne** Chandgana coal resource, which is approximately 350 km from China, the world's most populous country and second largest economy. With outlined, near term catalysts in 2012 and long term, bullish fundamentals for energy prices in Mongolia and China, we believe Prophecy Coal presents a very compelling investment case.
I wish you a prosperous 2012 and I look forward to sharing our Company's progress and results with you in the months and years to come.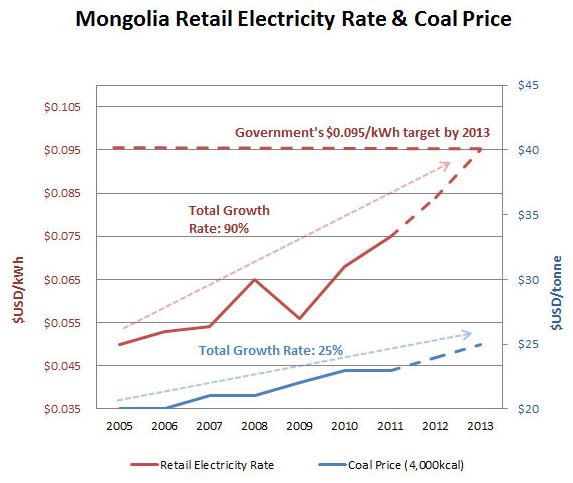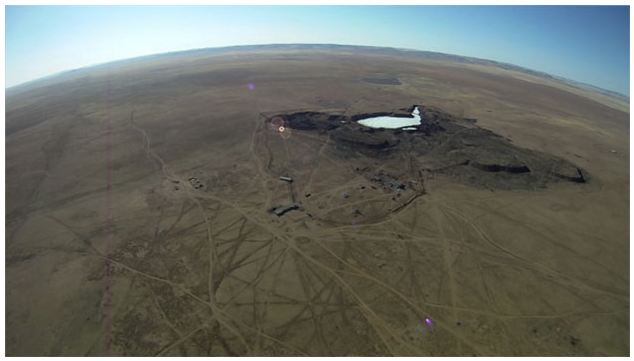 Sincerely,
John Lee
CEO and Chairman
[email protected]
**656.6 million tonnes Measured, 545.7 million tonnes Indicated (Chandgana Tal & Chandgana Khavtgai) (See press release August 16, 2010)
About Prophecy Coal
Prophecy Coal Corp. is a Canadian listed company engaged in developing energy projects in Mongolia. The company has over 1.4 billion tonnes of surface minable thermal coal resources on two coal properties in Mongolia. Prophecy Coal's Ulaan Ovoo coal mine is in production and its Chandgana mine mouth power plant has been permitted. Prophecy Coal is the controlling shareholder of Prophecy Platinum Corp (TSX-V: NKL). Mineral resources that are not mineral reserves do not have demonstrated economic viability. Further information on Prophecy Coal can be found at www.prophecycoal.com

ON BEHALF OF THE BOARD OF DIRECTORS Prophecy Coal Corp.
"JOHN LEE"
John Lee
CEO/Chairman

For more information about Prophecy, please contact
Chris Ackerman
Manager, Investor Relations
1-800-459-5583
[email protected]
www.prophecycoal.com




Mineral resources that are not mineral reserves do not have demonstrated economic viability. Neither the Toronto Stock Exchange nor its Regulation Services Provider (as that term is defined in the policies of the Toronto Stock Exchange) accepts responsibility for the adequacy or accuracy of this release.
Forward Looking Statements: This news release includes certain statements that may be deemed "forward-looking statements". All statements in this release, other than statements of historical facts, including, without limitation, statements potential mineralization, the estimation of mineral resources, the realization of mineral resource estimates, interpretation of prior exploration and potential exploration results, the timing and success of exploration activities generally, the timing and results of future resource estimates, permitting time lines, metal prices and currency exchange rates, availability of capital, government regulation of exploration operations, environmental risks, reclamation, title, and future plans and objectives of the company are forward-looking statements that involve various risks and uncertainties. . Although Prophecy believes the expectations expressed in such forward-looking statements are based on reasonable assumptions, such statements are not guarantees of future performance and actual results or developments may differ materially from those in the forward-looking statements. Forward-looking statements are based on a number of material factors and assumptions. Factors that could cause actual results to differ materially from those in forward-looking statements include failure to obtain necessary approvals in respect of the Transaction, unsuccessful exploration results, changes in project parameters as plans continue to be refined, results of future resource estimates, future metal prices, availability of capital and financing on acceptable terms, general economic, market or business conditions, risks associated with operating in foreign jurisdictions, uninsured risks, regulatory changes, defects in title, availability of personnel, materials and equipment on a timely basis, accidents or equipment breakdowns, delays in receiving government approvals, unanticipated environmental impacts on operations and costs to remedy same, and other exploration or other risks detailed herein and from time to time in the filings made by the companies with securities regulators. Readers are cautioned that mineral resources that are not mineral reserves do not have demonstrated economic viability. Mineral exploration and development of mines is an inherently risky business. Accordingly the actual events may differ materially from those projected in the forward-looking statements. For more information on Prophecy and the risks and challenges of their businesses, investors should review their annual filings that are available at www.sedar.com.

"Neither the Toronto Stock Exchange nor its Regulation Services Provider (as that term is defined in the policies of the Toronto Stock Exchange) accepts responsibility for the adequacy or accuracy of this release."

This press release does not constitute an offer to sell or a solicitation to buy any of the securities in the United States. The securities have not been and will not be registered under the United States Securities Act of 1933, as amended ("the U.S. Securities Act") or any state securities law and may not be offered or sold in the United States or to U.S. Persons unless registered under the U.S. Securities Act and applicable state securities laws or an exemption from such registration is available.