CHANDGANA OVERVIEW
Chandgana Power Plant Overview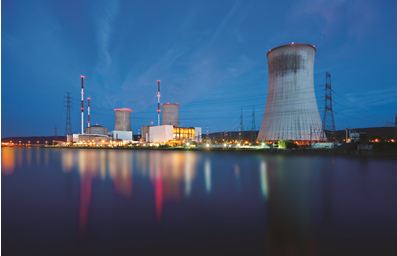 In June 2012, Prophecy Coal consolidated the Chandgana coal basin by agreeing to acquire the Tugalgatai licenses from Tethys Mining LLC. Prophecy's existing Chandgana licenses host a measured resource of 650 million tonnes and an indicated resource of 540 million tonnes of thermal coal.  According to records reviewed by Prophecy, on March 15, 2011, Tethys applied to register a resource estimate of 2.33 billion tonnes of thermal coal for the Tugalgatai licenses with the Minerals Resource Council of Mongolia. The Tugalgatai resources registered by Tethys are not NI 43-101 compliant, however, Prophecy expects to conduct work in due course with a view of preparing its own NI 43-101 estimate of their contained resource.  Upon finalizing the acquisition of the Tugalgatai licenses, Prophecy will control one of the largest coal basins in all of Mongolia.  Prophecy has determined the most effective approach to harness the potential energy of the massive coal resources contained in the Chandgana basin is to construct a thermal coal power plant near or adjacent to these coal licenses.
Prophecy Coal initiated the licensing process for construction of a 4,200MW (Phase I of 600 MW and Phase II of 3,600 MW) mine mouth power plant in early 2010. On November 15, 2010, the company received approval of its Detailed Environmental Impact Assessment (DEIA) for the Changdana power plant project. The company received approval of a mining license from the Mineral Resources Authority of Mongolia for the 141 million tonne Chandgana Tal resource in February 2011. In September 2011, Prophecy received the official endorsement of the Chandgana power plant from the Mongolian Ministry of Natural Resources and Energy and, in November 2011, the Mongolian government granted the Company a license to construct the 600MW Chandgana power plant. A Cooperation Covenant was signed with the Mongolian Energy Authority (EA) and a power purchase agreement (PPA) is now in negotiations the Mongolian Ministry of Mineral Resources and Energy. Prophecy has also been in ongoing discussions with Engineering, Procurement and Construction (EPC) management firms and anticipates awarding a construction contract in Q2 2012. The power plant will be a mine mouth power plant where the coal is supplied from a contiguous or nearby mine.
Prophecy is in active discussions with international investment banks currently involved in Mongolian projects, as well as private equity firms and large-scale organizations currently engaged in international energy production projects. IPP (Independent Power Plant) projects in Asia offering stable yields have garnered interest from institutional investors and Prophecy expects Chandgana to be similarly viewed. Prophecy is confident that the Company can secure the necessary funding in 2012 to move the project towards construction in Q2 2013.
Fueling Regional Growth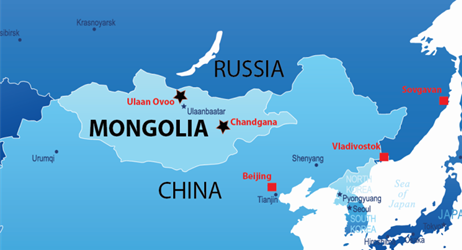 Mongolia's economy has experienced dramatic growth over the past several years, and that expansion is projected to continue throughout the next decade and beyond. The country's domestic electrical power production has been unable to keep up with the rising demand, leaving a deficit that has been satisfied by costly imports of electricity from Russia. Mongolia's energy production has not kept up with the increasing demand because many power plants are dated, having low-efficiency output and lacking in clean technologies. To help address this, in November 2011, the Mongolian government granted Prophecy Coal a license to construct a 600MW power plant in the eastern part of the country amidst vast supplies of low-strip ratio thermal coal available from adjacent or contiguous licenses, such as Prophecy's 100%-owned Chandgana coal properties. With its vast resources of high-quality coal, Mongolia has the capacity to not only supply its own domestic consumption needs and realize energy independence, but to provide future exports to neighbouring China. Already the world's largest consumer of coal, in 2010 Chinese imports exceeded 133 million tonnes. With an annual economic growth rate of approximately 10% and forecasts predicting continuing expansion, it is expected that China's demand for coal and other energy sources will continue to outpace domestic supply and at an ever-increasing rate.


Environmental Issues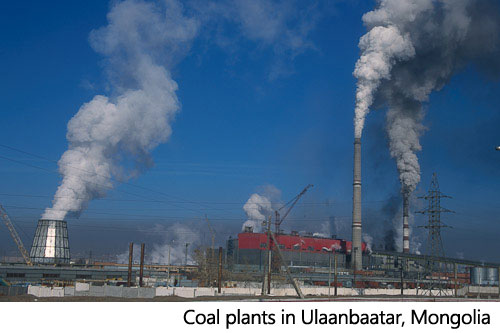 According to the World Health Organization, Mongolia's capital city, Ulaanbaatar, ranks as having the second most polluted air of any city in the world with 279 micrograms of particulates per cubic metre. For perspective, the WHO considers anything over 20 micrograms to be dangerous. Los Angeles averages just 25. Ulaanbaatar's two out-of-date, inefficient thermal coal power plants dispense an inordinately and unnecessarily high level of emissions which tends to hover over Ulaanbaatar's million plus residents. This situation is exacerbated during Mongolia's harsh winters where the low temperatures create air inversions that hold the polluted air at ground level. Raw coal and other materials are commonly burned directly in stoves in Ulaanbaatar in order to heat homes against the frigid temperatures, further adding to the pollution.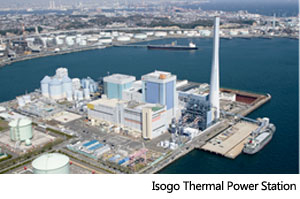 Prophecy is very mindful of ecological matters and committed to integrating the very latest in clean coal technology into its Chandgana power plant project, such as that currently seen in Unit 2 at Japan's Isogo Thermal Power Station. Isogo ranks as the cleanest coal-fired power plant in the world in terms of emissions intensity, with levels comparable to those from a natural gas–fired combined-cycle plant. Replacing Mongolia's existing plants with clean coal technology is a very important step toward sustainable, environmentally sound energy production. In addition to utilizing pollution control methods adopted and supported throughout the world, Changdana's 600MW plant will be located hundreds of kilometres from any significant population centres and will reduce reliance on existing inferior facilities. The Prophecy project will contribute to a dramatic overall reduction in harmful emissions in Mongolia and, specifically within Ulaanbaatar.  

Mine Location and Ownership
The initial 4 x 150MW power plant will be supplied with 2.7 million tonnes of coal annually supplied from a contiguous or nearby license, with two of the likely sources including Prophecy Coal's 100% owned Chandgana coal resources which consist of three licenses. Similar to those in the immediate area, the coal resource on these licenses has a strip ratio of 0.5 to 1, the license may be renewed in 40 years, and the mining permit can be obtained within 90 days. The Chandgana Tal licenses consist of two contiguous 32 hectare and 300 hectare mining licenses. The combined coal resource of these licenses is 141 million tonnes all in the measured category based on an NI 43-101 technical report. Khavtgai Uul contains one 9975 hectare exploration license and is located in the southwestern end of the basin with a measured and indicated resource of over 1,000 million tonnes (509mt measured and 539mt indicated). These resources are contiguous or near the power plant, are a mere 14 km apart, and are close to important infrastructure – towns, roads, and electric transmission lines. They are linked by paved highway to Mongolia's capital, Ulaanbaatar, and the Trans-Mongolian Railroad, giving direct rail access to China to the south and Russia to the north.
Further to these coal licenses, Prophecy has added to its Chandgana basin holdings by acquiring the Tugalgatai licenses from Tethys Mining LLC.  As noted, Tethys applied to register a resource estimate of 2.33 billion tonnes of thermal coal for the Tugalgatai licenses with the Minerals Resource Council of Mongolia. The Tugalgatai resources registered by Tethys are not NI 43-101 compliant, however, Prophecy expects to conduct work in due course with a view of preparing its own NI 43-101 estimate of their contained resource.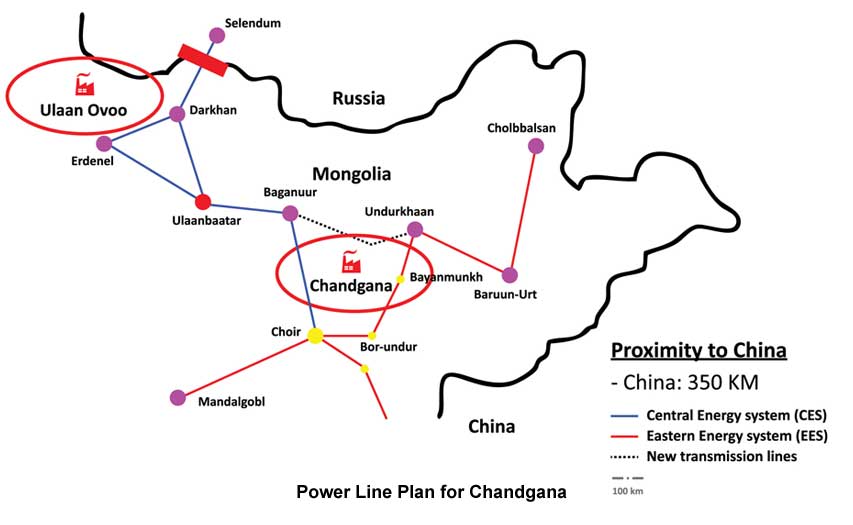 Chandgana is approximately 350km from the Chinese border and 1,000 km from Beijing. Choibalsan City, where the Mongolian East Energy System ends, is just 70km from the Chinese border, meaning the proposed expansion of electricity transmission into China via dedicated 800kv DC lines has very real potential. Chandgana is also only 150 km away from the Central Energy System, which provides power to the Mongolian capital of Ulaanbataar; a city with a population in excess of 1 million. Prophecy is currently evaluating proposals and offers on design and construction of the power plant and transmission lines, as well as investment and power off-take arrangements.

Exploration Work
Chandgana Tal
Chandgana Tal was first discovered by Russian geological reconnaissance surveying in 1941 and, subsequently, explored in detail in 1962-1963. A diamond core drilling program was completed at Chandgana Tal in May 2007. Eight holes were completed for total of 730 total metres of core, over 300 metres of which consisted of coal. The holes were spaced closely enough together to completely categorize the resource as measured, following NI 43-101 and JORC reporting standards. Two holes twinned historical drill holes and confirmed the seam thicknesses reported previously. One twinned hole more than doubled the reported coal thickness because the historical drill hole was terminated before the full interval was penetrated. Over 200 core samples were taken and analyzed at SGS's internationally certified laboratory in Tianjin, China. Results from this program increased the total measured resource by 50.7 million tonnes (56%) to 141.3 million tonnes.
A second exploration program of fifteen drill holes was completed during the summer of 2011. This drilling was done to fill gaps in the geological data base and obtain more detailed assays of the coal seams. The Chandgana Tal coal resource estimate is based on the September 2007 NI 43-101 Chandgana Tal Technical Report by Behre Dolbear & Company (USA), Inc. The report is authored by Mr. Gardar G. Dahl, Jr., CPG of Behre Dolbear & Company (USA), Inc., who is an independent Qualified Person under NI 43-101. Detailed Resource/Grade Table
Khavtgai Uul (Chandgana Khavtgai)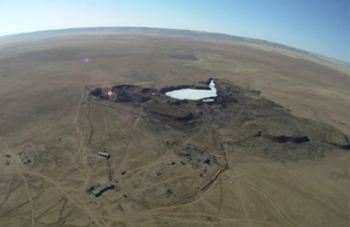 A seven hole diamond core drilling program (1,237 metres of drilling) was conducted at Khavtgai Uul (formerly named Chandgana Khavtgai) in August and September 2007. Over 80 core and surface trench samples were taken and analyzed by SGS Laboratories. The drilling confirmed 657 million tonnes of measured and indicated resource at Khavtgai Uul, with an inferred resource of 409 million tonnes awaiting additional exploration. In September 2008, 7 lines (15,400 m) of Induced Polarization (IP) resistivity & magnetic surveys were performed at Khavtgai Uul by Geosan, LLC. The purpose of the survey was to locate the basin-bounding normal fault. Preliminary evaluations of the IP resistivity profiles suggested that the resource area may be significantly larger than originally modeled.

The 2010 exploration program included 13 drill holes totaling 2,250 metres of infill drilling, 8 seismic geophysical lines totaling 11.3 km, and total magnetic field mapping of 5.1 sq km. A total of 274 core samples were obtained for analysis. The exploration program confirmed the continuation of the major coal seam (averaging 37.7 metres) at Khavtgai. The deposit is now estimated to contain a Measured and Indicated coal resource of 1.048 billion tonnes of which 509.3 million tonnes (49%) is in the Measured category and 538.8 million tonnes (51%) is in the Indicated category.

During 2011 three drill holes were drilled. These drill holes were intended to more accurately map the coal seam subcrop and determine the depth of weathering.

A Massive Thermal Coal Resource
Combined, the Chandgana projects contain more than 1.2 billion tonnes of measured and indicated (NI 43-101) coal. Detailed NI 43-101 technical resource reports can be reviewed
here for the Khavtgai Uul
and
here for the Chandgana Tal
.
The Chandgana projects form two parts of the same massive coal deposit. As a result, the coal quality and characteristics are very similar. Most of the coal resource at both projects is carried by a single seam. This seam is from 6.2 to 61.1 m thick, is essentially flat-lying, and is very shallow—favourable conditions for a potential low-cost, large-scale, open-pit operation having a very low stripping ratio. At Chandgana Tal, the entire 141.3 million tonne measured resource has an average in-place strip ratio (bcm/tonne) of only 0.5:1. The coal resource at Khavtgai Uul has an average strip ratio of 2.2:1, well within the economic margins of most operating surface coal mines.
The Chandgana projects contain thick coal seams having very favourable mining conditions. The coal is low-ash, low-sulphur, subbituminous thermal coal of similar quality to coal currently used for electricity generation throughout the region.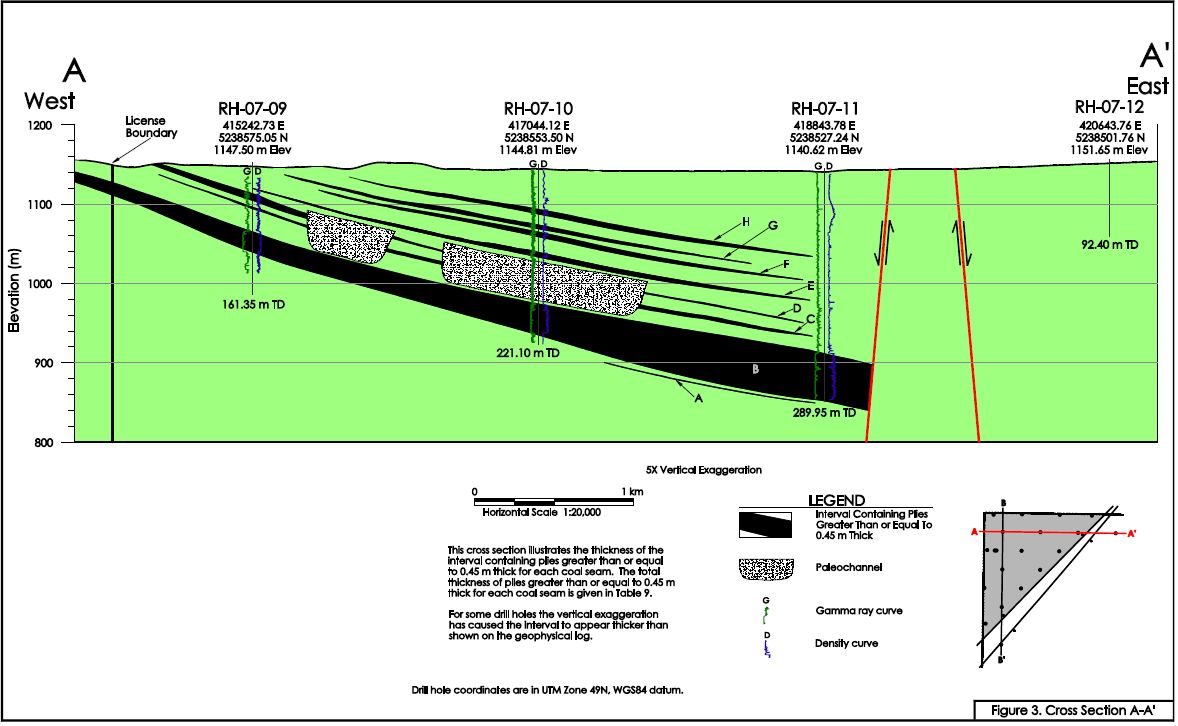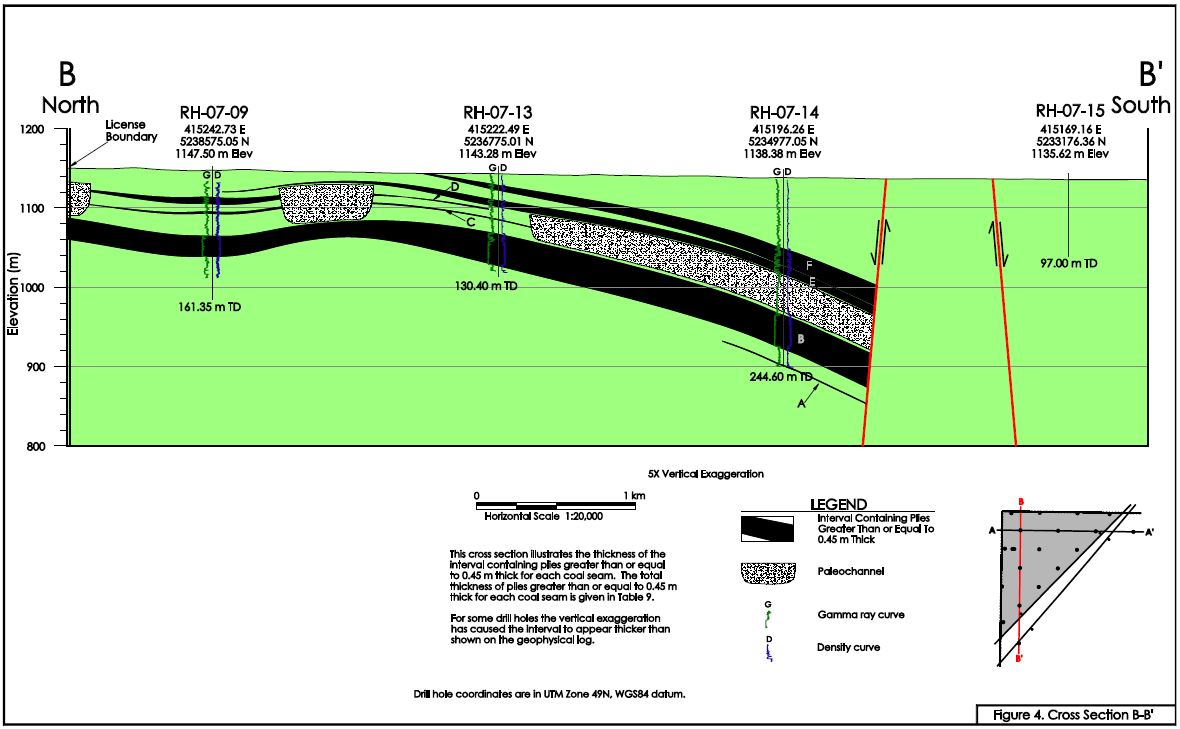 Chandgana Coal Seam Cross Sections
Feasibility Study
On January 17, 2012, the Company issued a news release describing a feasibility study (the "Report") for a proposed mine-mouth power plant to be located adjacent to the Company's Chandgana coal deposit in Mongolia. Further to the Company's January 24, 2012 news release, the Company reconfirms that the Report pertains to the power plant study only, and does not include an economic assessment of the Chandgana coal deposit pursuant to the Canadian National Instrument governing disclosure standards for mineral projects (NI 43-101).

Given the Report is linked to a specific coal deposit, a coal mine economic assessment under NI 43-101 is required before any disclosure can be made regarding the feasibility of a power plant project, as economics of each is integral to the other. Until an NI 43-101 economic assessment is prepared for the Chandgana coal deposit which estimates a mine's capital costs and the operating economics of coal production for power plant use, no meaningful feasibility study can be prepared in connection with the power plant.

To address the deficiency, the Company has retained John T. Boyd Company ("Boyd") to prepare a NI 43-101 compliant preliminary economic assessment (PEA) for the Chandgana deposit. The report is expected to incorporate a summary assessment of the Chandgana power plant economics along with an assessment of the technical and economic viability of coal production from Chandgana's coal resources to verify the feasibility of the input prices assumed in the Report.

Accordingly, the Company has fully retracted the power plant feasibility study disclosure until a Chandgana coal economic assessment is complete. The retracted disclosure includes the Company's February 8, 2011 and September 15, 2011 news releases whereby progress on power plant feasibility was discussed.

The Company's January 17th, 2012 news release also made reference to a Chandgana mine costing study that was not compliant with NI 43-101. While no mine analysis from the study was disclosed, the Company should not have referred to any study which was non-compliant with NI 43-101. The above commissioned study will supersede the costing study.
Mineral resources that are not mineral reserves do not have demonstrated economic viability. Neither the Toronto Stock Exchange nor its Regulation Services Provider (as that term is defined in the policies of the Toronto Stock Exchange) accepts responsibility for the adequacy or accuracy of this website.
Qualified Person under NI 43-101
Christopher M. Kravits P.Geo., a consultant of the Company is the qualified persons responsible for the technical information on this website.

Cautionary Note Regarding Mineral Resources and Mineral Reserves
Readers should refer to the Company's current technical reports and other continuous disclosure documents filed by the Company available on Sedar at www.sedar.com for further information on the mineral resource estimates of the Company's projects, which are subject to the qualifications and notes set forth therein, as well as for additional information relating to the Company more generally. Mineral resources which are not mineral reserves, do not have demonstrated economic viability. Inferred mineral resources have insufficient confidence to allow the meaningful application of technical and economic parameters or to enable an evaluation of economic viability suitable for public disclosure. Neither the Company nor readers can assume that all or any part of an inferred mineral resource will be upgraded to indicated or measured mineral resources. Most projects at the inferred mineral resource stage do not ever achieve successful commercial production. Each stage of a project is contingent on the positive results of the previous stage and that there is a significant risk that the results may not support or justify moving to the next stage.
Click here for the forward-looking statements and the cautionary note.